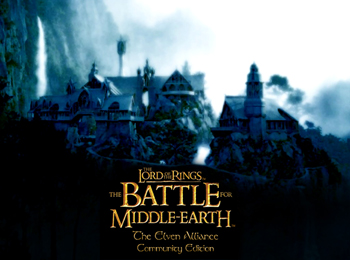 Welcome to Version 1.3 of The Elven Alliance: Community Edition!
The mod has been uploaded to the following locations for download:
Moddb
Read the news announcement for this mod edition here.
A few things to note:
You do NOT need any previous versions of TEA:CE installed to play this mod.
You can view a complete change list of the mod here.
If you have any questions about installation or have problems running the mod, please use this topic in our forums.
You can view the official Elven Alliance forums here.
Vote for this mod here.
View our Moddb page here.
DISCLAIMER: If Celeglin does return and does not approve of the community edition project, the project will stop immediately and the download will be removed. Also, the original version of Celeglin's mod will still be available to download. It can be found here.